I thought I would share some pictures of my son, Jeremy's, mission trip to Peru last week. Everything went well, no luggage was lost, they made every connecting flight and no one was hurt.
Jeremy was in the group whose destination was Cusco, Peru. Elevation 11,500 feet. I was mostly worried about his asthmas being at the high altitude, but no problems.
Jeremy did say that they have a type of tea to help with altitude sickness. Made from the Cocoa plant, which by the way is the same plant that cocaine comes from. The tea does not give a person any kind of high, but everyone was told that if they were tested for drugs, it would show up positive for cocaine.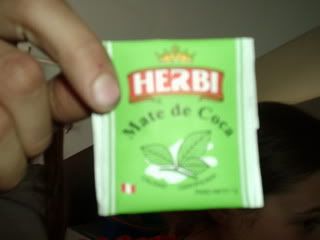 Here are some pictures of the beautiful scenery.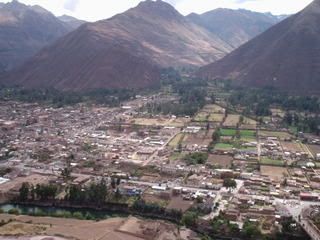 The group was able spend one day visiting some Inca Ruins. Jeremy thought it would be funny to take a picture that would give his mom a heart attack!!
Part of the ruins
One afternoon was spent digging a ditch for new water lines.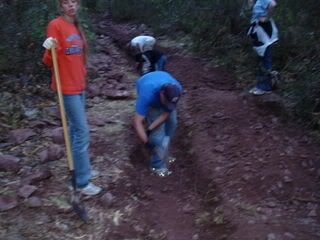 He made friends with two of the boys at the seminary. They thought he was really tall....Jeremy thought they were really short.
He also made friends with the local puppies.
Their last full day was spent in Lima. When touring around, the group found a sign that they still have not figured out what it means.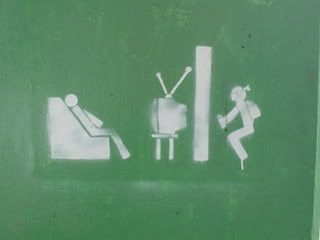 It was out on the street with no television in sight.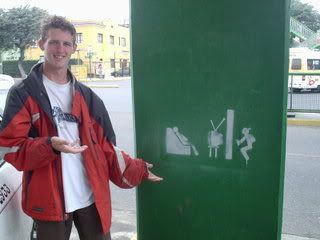 I believe Jeremy's life was changed by this trip. He is a 16 year old with a big heart and a proud mom.