Sorry it has taken me so long to post an update from Isla. I've been busy seeing the changes, meeting people (Great to finally meet Wayne and B last night) and doing some work.
First six days were rain, clouds, wind and cold. Yesterday the sun broke through and I spent a nice relaxing day at Zama's Beach with the girls. I think today will be another beautiful day. (fingers crossed) I was beginning to think I was going to go back to Minnesota paler than when I arrived.
Thought I would post a picture of my first meal.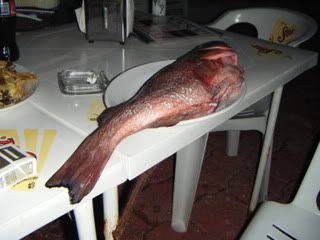 OK.....that was a big one. Ended up picking a smaller fish, but was still delicious!!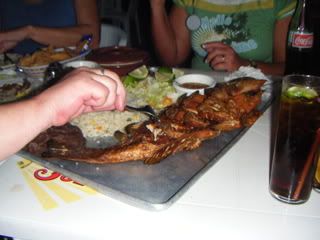 Can anyone guess where this meal was?
Tonight will be a few different Halloween parties. Can't wait and will post pictures tomorrow.