Yesterday was a wonderful day at the beach!!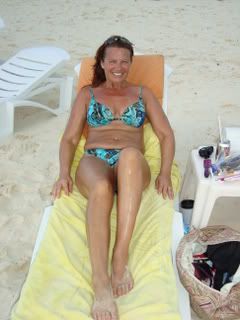 The Beach Reclamation Project has now reached the corner of Chi Chi and Charlies and Sergio's Playa Sol.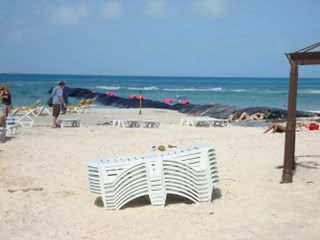 Another shot showing a closer view of the orange floatie things.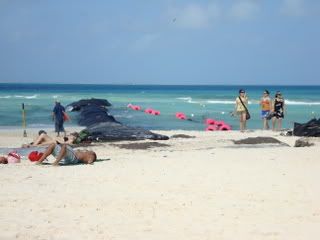 People love using these black filled bags as a walkway, but I fear that they will eventually become very slippery. The current still crashes together at this corner and I would hate to see someone fall into this wicked current out at the end of this "black tube."
We took a 4 hour nap yesterday afternoon and then walked downtown for some Christmas Eve Cheer. Siesta's are becoming quite a habit for us here.
Feliz Cumpleanos Mi Amigas.