No, not me, but my little boy!! I dropped our youngest son, Jeremy, off at the church at 3am this morning for a missions trip to Cusco, Peru. I, mom, had to fight back the tears, as I watched my 16 year old little boy (5'9" Not so little) go with our church group to Peru.
Today I am a proud, but nervous, mom!! Their flight schedule has them changing planes four times and some are less than one hour lay overs. I pray they have a safe journey and make a difference to the people of Peru.
Jeremy is the one standing in the back right hand side. His head is the tallest one in the picture.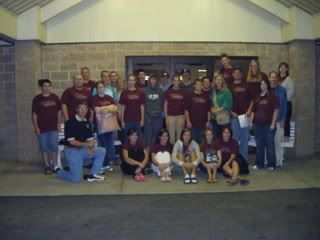 Jeremy and mom (me) after church last Sunday.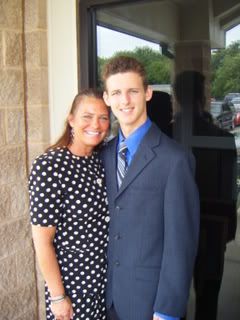 Jeremy and his grandpa (my daddy). Grandpa is helping him learn how to tie a windsor knot in his ties.