The Chica's were all invited to
Casa Sirena
for Happy Hour. What a treat. Steve is a wonderful Host and has such a beautiful
Bed and Breakfast
. He had just finished some major renovations. I will give you a picture tour.
The beautiful Statue by the roof top pool.
This picture almost looks like a postcard.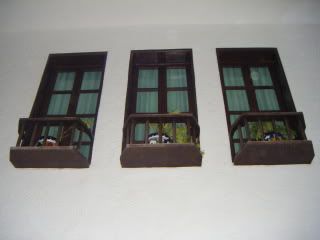 The main back garden area. We ended up down here instead of the roof top bar because of the high winds.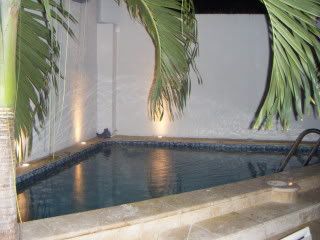 The New Roof Top Bar...Notice the wind blowing Steve's Shirt. What great views from this beautiful area.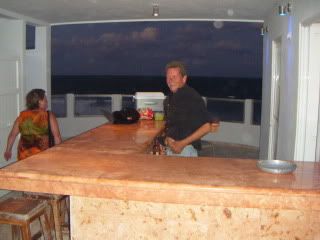 Me and Steve.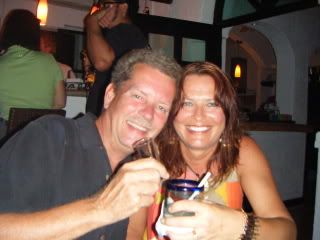 Daniel, Kathryn and Steve
Steve had ChuCho's new CD "Bonanza" playing as background music and had invited ChuCho to come and sell his CD's. Here he is signing one of his first sales....I, of course, received the first CD!!
The Chica Group by the pool, with Daniel, Steve and ChuCho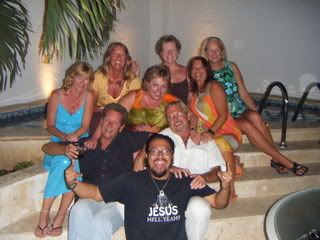 Mother and Son...Serogate
The rooms are beautiful.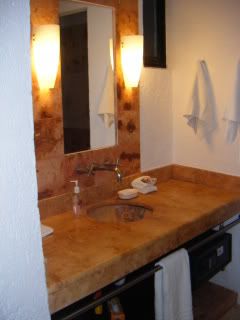 After the party at
Casa Sirena
we all went downtown to continue the party. I stopped at Bamboo to say hello to Rob.
Then we all met over at Faynes. Dr Salas was dancing and having a great time.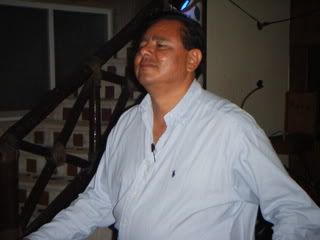 And Daniel was.....making new friends!!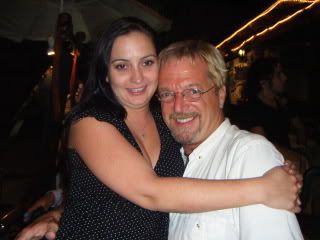 It was another great day...full of more ab (laughing) work outs.