I received an email from Dedsy and Rob, who own Bamboo, asking me to post something about their Restaurant "Bamboo" on Isla being for sale. Here is the email I received:
Is a Bar-Restaurant with 3000 square feet (in/out side dinning) is located on the Hidalgo street, where everything happens at night. It comes with everything ready to work including the licenses of liquor, business, health department, etc. With an option in getting the company Isla Riviera.
It has a capacity of 120 people, a main bar of 12 meters long with mirrors and rack for the bottles of liquor and a small bar of 5 meters with a wine rack with capacity for 300 bottles of wine. (The small bar used to be for the sushi)
In the kitchen there's a stove with 10 burners, plancha, grill, microwave, salamander, fryer and refrigerators. Stainless steel appliance, storage room with coolers and freezers (and of course, pans, pots, knifes, boards, spoons, cups, dishes etc…)
The restaurant has been open for 7 years. Has sound system, TV's, projector, sky, DVD, internet. Phone line, Plus a ATM (Which brings lots of people)
The rent is $2800 US p/month with new owners it will go 10% up and contract for 2, 3 years, depends, deal what you need to make with the owners. Water bill is $100 usd, electricity bill $1500 usd per two months.
The price is $350,000 USD. We can do in house financing with 40% down, the rest in yearly payments.
We are open for any proposal, or different deals. I hope this information can be helpful. If you still have more questions please let me know.
If you think that this is kind of plain letter, I know for sure you can make it better. Besides you know more things about what is going on Bamboo like the live music, how is the life down here, and you have plany pictures from it, etc..
You can make publicity anyway you think it can be good, thank very much.Talk to you soon.
If you have any questions you can email Dedsy at dedsyem@hotmail.com
Here are a few pictures I have from Bamboo. Mostly people pictures because I am a people person!!
Rob and His daughter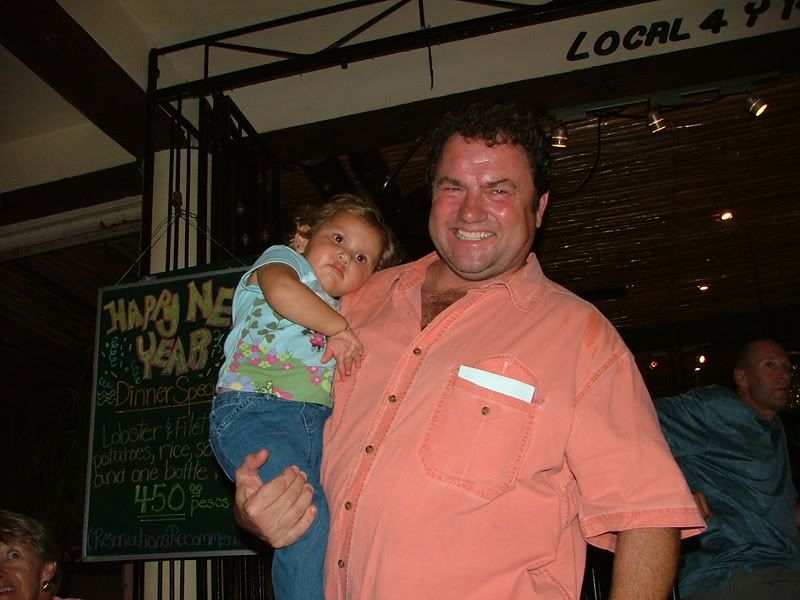 New Year's Eve
January 2008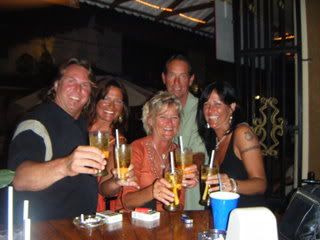 Rob and Biggy B