My friend K, who owns a restaurant/bar and catering business, had me help her cater a wedding reception this past Saturday.
She has one of the neatest mottos for her restuarant.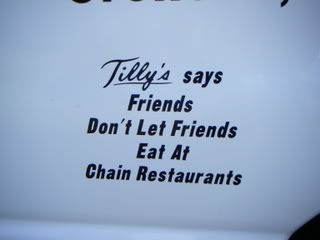 They happy bride and groom, both in their 70's.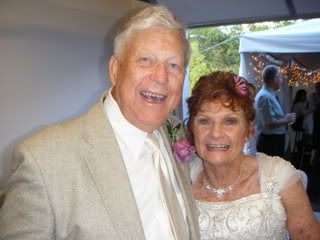 The plaque the new bride and groom have on the front of their house.
Then yesterday Biggy B got called out for the Search and Rescue team. He packed his dive gear and was off pretty fast. Body recovery for a suicide. I never know what is going on until he gets back.
I couldn't help but think of my first husbands death. How many people suicide effects. Not only the family, but the law enforcement, the search and rescue volunteers and the community.
When B got home he said they recovered the body successfully. The K9 search and rescue dog located the body. He said the worst part was hearing the scream from, what he assumed was a family member, when they told her they had located the deceased and that he was in fact deceased.
What a tragedy.....that life in the mind of this 31 year old young man, was so awful that he could not bear it anymore.
Depression has affected my life, not only in the death of my first husband, but in family members and friends. It is hard to understand for a person who does not suffer from it. Since my husbands funeral, I had gone to two other friends funerals who died by suicide.
So my weekend went from celebrating new lives joined together to mourning a death of a young man I had never met.