This past weekend we went to the 24th Annual Abate Freedom Rally in Algona, Iowa. What a party. About 30,000 Bikers on 123 Acres of land that the Abate of Iowa owns.
Biggy B getting ready to ride into Algona to the Harley Shop
Many people take freedom to a whole new level.
Us girls have fun dressing up in different themes every night. This night was school girl night and I was the Head Mistress.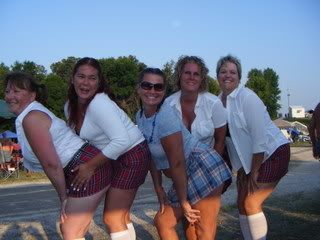 Then on Saturday night I had my first "ink" done in honor of my favorite place...Isla
My girlfriends brother is a Tattoo artist and he had a booth set up. What an artist.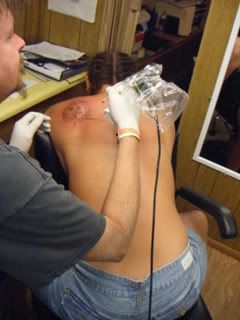 The finished product.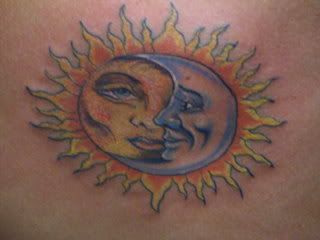 The worst, or should I say painful, part about the tattoo is the outline. Once that is done it isn't so bad. OK, not as painful. I'm really happy with how it turned out.
After that was done we went up to watch Joe Diffie. He sings "Prop Me Up Beside the Jukebox When I Die." What a great concert.
We are already looking forward to next year's 25th Annual Freedom Rally.
Freedom isn't Free. Many men and women have faught for our freedom and for that I say Thank You!!