I just found out I won
Heathers
Mailing Contest!!
Mapchick
also won with her postcard. We get to pick a blog idea for Heather as our prize. Hmmmmm.
The last online contest I won I received this prize. Anyone remember how I won them? I'll give you a hint…..It was from one of the Isla Message Boards.
My prize: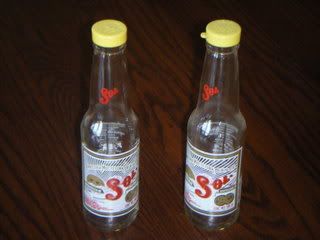 This weekend is our 25 Year Class Reunion. Biggy B and I graduated together so we have the same class reunion. High school sweethearts who broke up and found love again 17 years later!!
I have been involved in the planning of every class reunion since graduation and had vowed at the 20 year that I would not plan another….eat those words. Is there a class or workshop for "Just say no?"
Out of a class of 600, two of us are planning this one. Instead of doing a mailing we posted the event on classmates.com.
Last night the other organizer, Scott, and I had a meeting at his house to go over some last minute details. His dog, Norm, and I fell in love. We both love cervesas.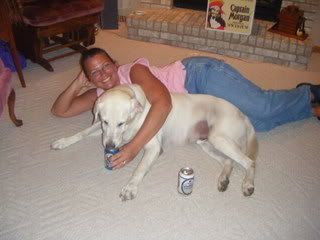 My next post will be next week after the reunion. Have a great weekend