The 25th Annual Segebarth Family Reunion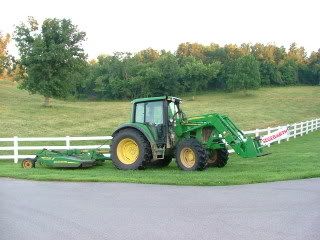 My son Jeremy and I set off last Thursday for an 8 ½ hour drive to Camdenton, Missouri for our annual family reunion. For the past 25 years we have held one somewhere in the United States, depending on which relative hosts it.
We were a bit nervous navigating through Iowa and Upper Missouri because of the flooding that has been happening. Here is the view from our car in Upper Missouri.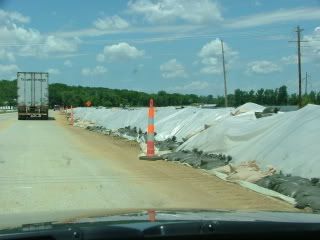 I had to choke back tears as I thought of all the people who have lost everything from this devastation.
We had about 64 family members show up for this years reunion, down from the usual 75-95 because of the many family members who live in Iowa and had to stay home to pump out flooded basements.
We had five generations of family members at the reunion. The oldest being my grandmother, who is 87. Here she is with my son, Jeremy, who would be in the fourth generation.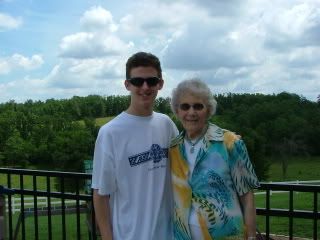 The youngest and the fifth generation were my great nieces.
Twenty girl cousins set off in style for their "annual chocolate run."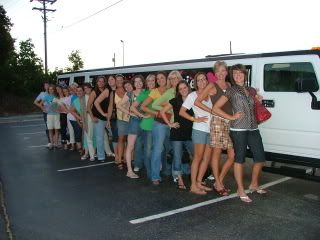 Instead of Chocolate, we ended up racing gocarts!! I think the owners were a bit nervous when they saw twenty women drivers wanting to be on the track all at once!! Now I know where I get my competitive side from.
Later that night a few of us "younger" cousins set off for a few at the local "Pickled Petes." I was sober driver, which ended up a good thing because we ran into one of these.
I have never seen so many good looking men with handcuffs!! Good job Missouri!! Wish I could have taken a picture of them. We did get to watch one guy "try" to walk a straight line. I don't think, no I know, he didn't pass.
A great time was had by all!! I think I was a little jacked up from all the caffeine in my coke.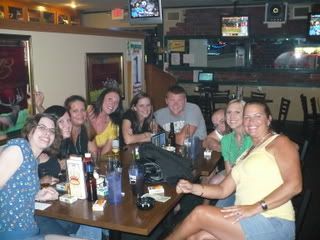 The next day we had a wonderful picnic at my cousin Brad's farm. He has such a beautiful place with a pool, playground for the kids and a nice yard for our annual washer toss tournament and volleyball.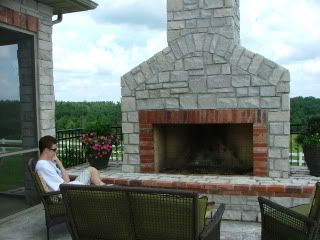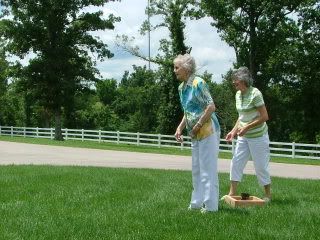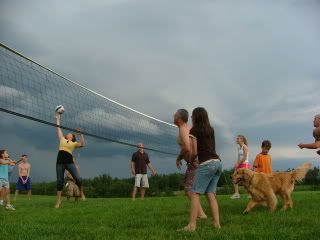 I am so thankful that my kids have been able to get to know their extended family through these reunions.