While the sky was still blue, Angel and I took an early morning drive along our township road.
She will jump at any chance to go for a ride, a walk, a run with the four wheeler or just follow the mower around the yard.
The wild flowers along the driveway are still in bloom. Just Past the rock in the picture is a 30 foot drop down into the abandoned quarry.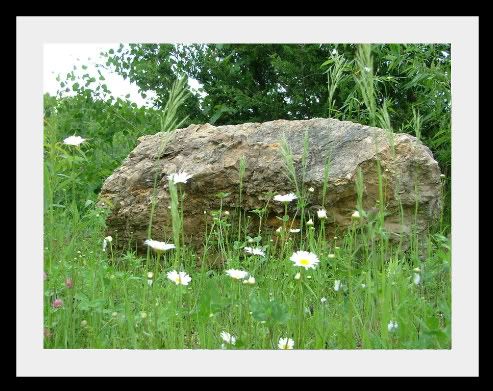 As we drove the township road we stopped just past our driveway entrance to listen to the creek flow. The sound of the creek water in the quiet of the country morning will be my only relaxation for the day. After picking my first wood tick off last night I decide not to navigate through the thick brush to get a closer shot.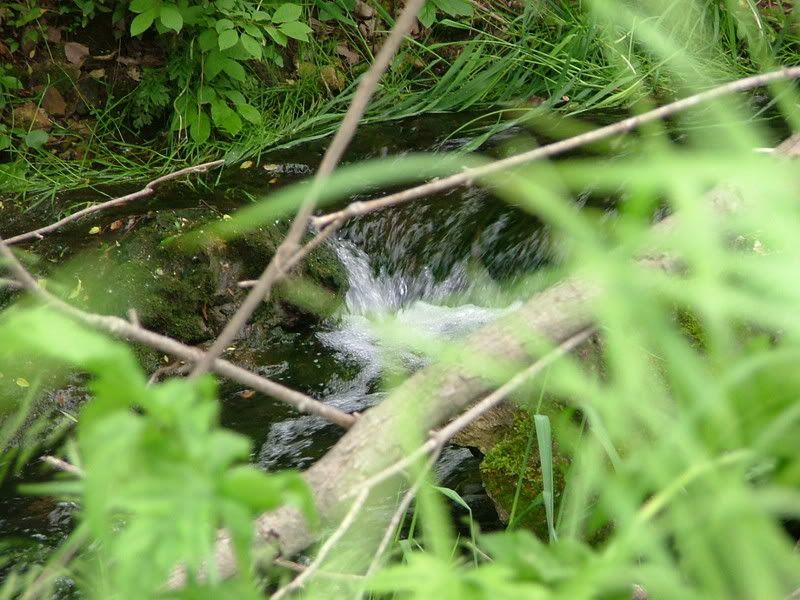 This sign is right by our mailbox. Over the years people have used it for target practice. Notice the many bullet holes.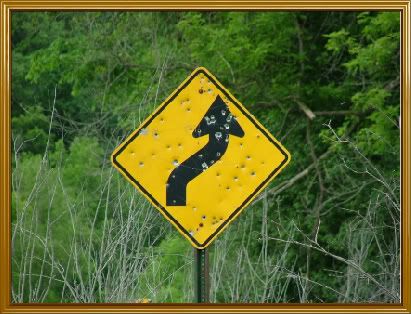 Back up at the house, the only bloom we can find with color is in my planter next to the garage.