I'm having a touch of insomnia. Good time to update my blog. (Been up since 3am)
Yesterday was a busy day. I started by picking up the house, doing massive amounts of laundry, finishing a workmans comp audit, giving an eviction notice to one of our renters, checking on the concrete guys finishing the outside concrete on my "now sold" model home and general errands.
As I was doing my cardio workout by running up and down the stairs for the gazillionth (is that a word?) time, I spotted a few visitors in the yard. Thank goodness I had my clothes on. Wouldn't want to scare any visitors off. They should have called first.
First these three came walking by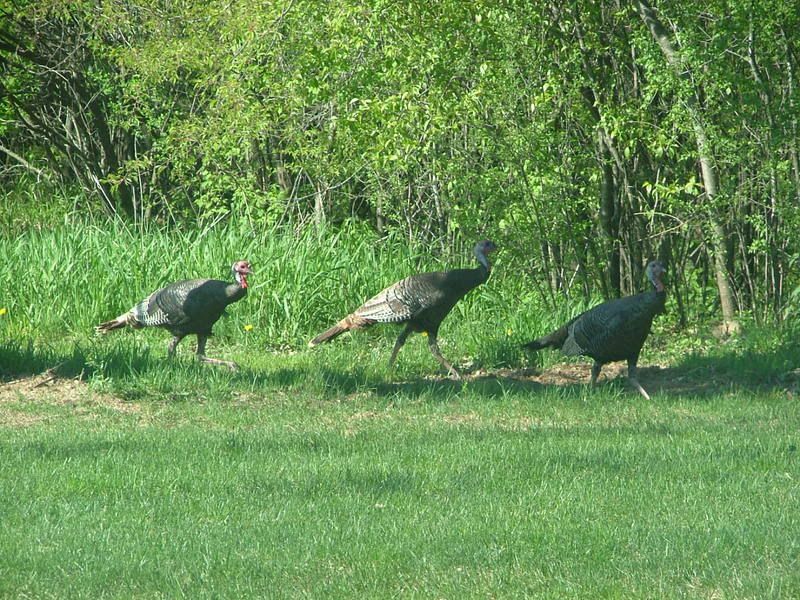 Then the big guy pulled up the rear strutting his stuff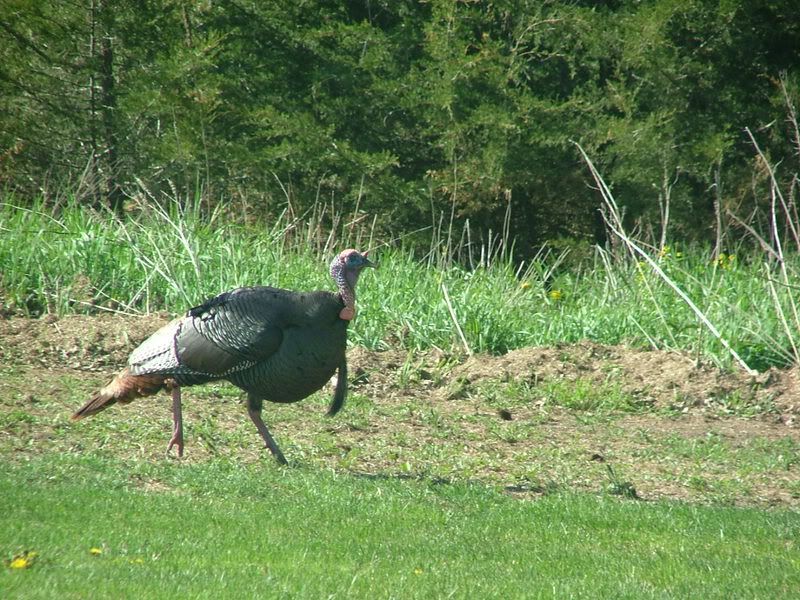 This is the part of the living in the country that I really love. Plus being able to run around the house naked...when I'm home alone!! No curtains on the windows!! Our nearest neighbor is about one mile away.