This past Saturday Biggy B had a very rare day off from work. It started out as the perfect morning to enjoy our Patio with our coffee.
First we enjoyed the sunrise
The hot tub has a built in stereo so Biggy B started some background music.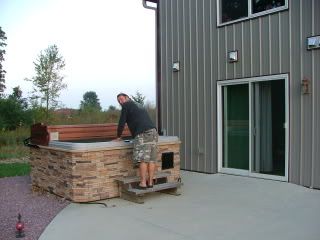 Our Angel loves to watch the woods, like she is guarding her castle. If she hears a squirrel in the woods or a bird in the air, she quickly chases it up a tree or out of her airspace.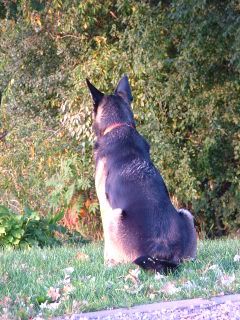 In the midst of her guard duty, she still checks back to make sure we are still sitting in her view.
After a nice relaxing morning, the clouds came in and it was back to work. I spent the day cleaning part of the huge garage and Biggy B spent the day trying to fix one of the trucks. Our Patio season in Minnesota won't be around much longer. Then we will have to move our morning coffee to the patio on Isla!!