Saturday I drove to
St Olaf College
in
Northfield
, Minnesota to share in witnessing my brothers
Hall of Fame Induction ceremony
.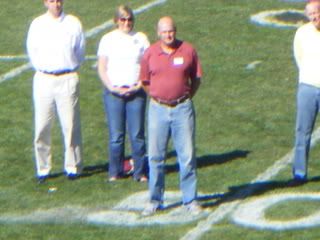 Bro was a four-year letterwinner in track & field and a four-time all-conference performer. He was named the team's MVP as a junior and went on as a senior captain to earn All-America honors. He was the MIAC Conference Champion for four consecutive years and is still the current conference record holder in the Triple Jump. He graduated from St Olaf back in 1984. OK, enough bragging about my Big Bro!!
Me and My Big Bro in front of the Hall of Fame Wall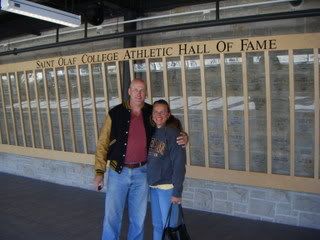 We then went on a tour of the campus. What a beautiful campus.
There are "reading and relaxing chairs" placed around the campus.
This Gazebo had a very cool windchime display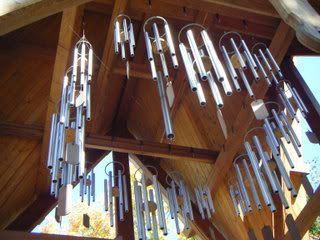 One of the buildings with beautiful vines growing up the side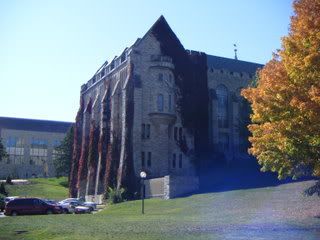 Outside of The Chapel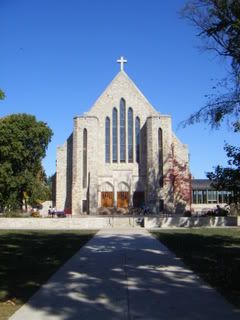 This stained glass window inside the chapel depicts St Olaf, whom I assume the school is named after.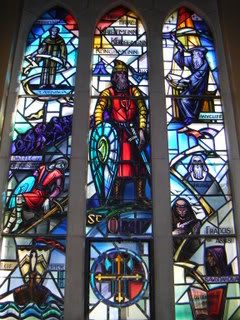 There was a Birds of Prey exhibit set up on campus for the day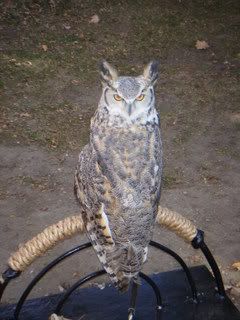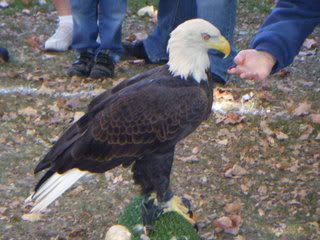 At the football game, bro's family had quite the representation.
My mom, me, my brothers oldest daughter and my three great-nieces.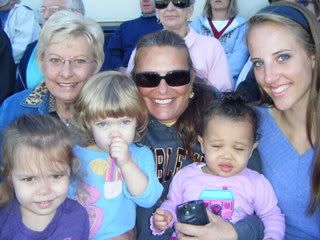 I had not seen my brother in two years, as he lives in San Diego, CA. It was great to be able to see him, if only for a few hours.